Venus Shukra Graha in Bangalore
---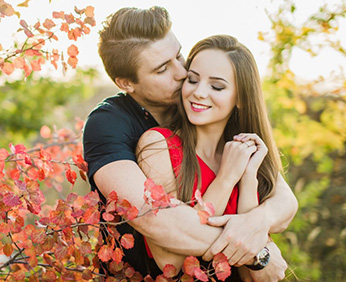 Venus is all about romance and sex. If Venus is good then person has a happy temperament, smiling face, beautiful figure, attractive eyes, and enchanting personality. They have interest in luxuries of life, good clothes, ornaments, ability to enjoy life physically and mentally.
A malefic / vakri or badly placed Venus robs a person of pleasures of life. Low sexual desire, premature ejaculation, frigidity, problems relating to sperms ( sperms are called "shukranu"), womb and conceive related issues of women are indications of Venus related problems.
Venus can help to be successful as a model, stage artist, movie actor and all kinds of creative activities.
Venus boosts chances of success in romantic relationships and makes the aura magnetic. A person becomes capable of influencing the opposite sex by his/her seer presence. The married life becomes very lively with loads of romance and pleasures.
What is life without little romance? A romantic person loves all aspects of life. A drizzle, sunrise, ocean, and mountains lit up his/her eyes. People love to be around such a person.
If you have any problems as discussed above, Please contact: +91 98451 24158 / 888 4985 444. Email: santosh9845124158@gmail.com